It's the year 2050. The cortical modem implanted in Michelle's brain wakes her gently. She drags her tired body into the bathroom. As she looks at herself in the mirror, it checks her pulse and blood oxidation. The ultrasonic teeth cleaner samples and analyses her saliva while she brushes her teeth. The bathroom scales, built into the floor, checks her weight while the toilet analyses her body composition. All these data are checked against her wearables to analyze and monitor her health on a daily basis. (Adapted from Peter Cochrane OBE, Advisor and former BT CTO)
Michelle prepares for work and puts on her contact lenses. The lenses provide her with real time information that she needs as it draws data from the cloud. It could even show her the morning news if she wanted to!
This is a reality that is within reach in the next 20 to 30 years. As of today, Elon Musk has already co-founded a company called Neuralink, a company with a goal to build computers into our brains by way of "Neura Lace", a very early stage technology that lay on your brain and bridges it to a computer. Other rapid technological advancements will accelerate health care, transportation, manufacturing as well as energy production. Some possible scenarios (Extracted from the Economist, MEGATECH 2050) will include:
1. Improvements in computer aided diagnostic tools helping physicians to diagnose patients quickly
2. Stem cells pharmaceutical advances resulting in regenerating cells in a lab and returning it back to the body
3. Algorithms reviewing millions of documents faster and more accurately than humans
4. Big Data Analysis resulting in rapid transition from computer science into real world scenarios
5. Macro Scopes collecting and organizing data from billions of connected devices in the world to reveal insights on how people, places, things are connected.
6. Students learning at their own pace through smart e-textbooks, VR wearables
How do we prepare ourselves for the future? What capabilities will be essential? Here is my take on being future ready. The 5 capabilities will include: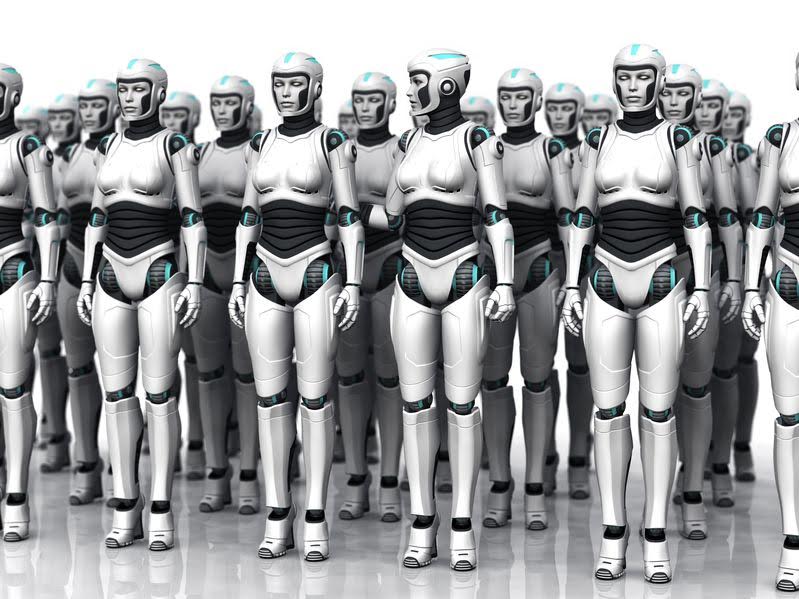 1. High Adaptability
With the advent of technology, many of the traditional jobs that are here today will disappear in the future. High adaptability means the ability to take on new roles quickly and to adjust to a fast changing technological environment. Folks with such traits are usually the ones who are prepared to go beyond their functional scope of work and take on new challenges that come along their way. They are not afraid to experiment, try new things, and are adapt at managing complex multi-stakeholder systems. They are also able to mobilize resources and juggle multiple roles at the same time.
2. Data Driven skills
The ability to understand data analytics and to plough through mountains of data to make sense of everything, will be a higher order capability that surpasses just understanding what is big data. Expert analysis will be the key to success. In expert analysis, you are able to use "Prescriptive Analytics" to pull data for Scenario Planning and Decision Modelling. As Hal Varian, Google's chief economist predicts, "the job of statistician will become the "sexiest" around in the future to come" as the ability to extract wisdom from data will be scarce.
3. Cognitive Flexibility
This means having the ability to discriminate and filter information for importance, and to understand how to maximize cognitive functions. An example will include the speed in which someone is able to concentrate on one task and disengage from the previous one completely while thinking about multiple concepts simultaneously. Such a high order skill is necessary to manage digital disruptions that are occurring at a rapid rate. In order to master Cognitive Flexibility, you can try making changes to your daily routines, seek new opportunities and unique experiences that challenge you.
4. High degrees of self-management
This means being able to maximise results without supervision. Traits would include
Self-confidence – Ability to gain trust and confidence from others
Persistence – Relentlessly pursuing goals while overcoming drawbacks
Patience – Ability to remain calm and composed in pressing situations
Ability to manage time and priorities
5. Critical Thinking
In critical thinking, you are able to understand the links between ideas and determine the importance and relevance of arguments. A critical thinker also approaches problems in a consistent and systematic way. The three core skills in critical thinking include curiosity, scepticism and humility. Lastly, a critical thinker is self-guided, self-disciplined and keeps an open mind to acknowledge that their own opinions may be wrong.
We are living in exciting times, as well as in an age of rapid change. These five capabilities will be the key to unlocking your success in the future, and in preparing you for the onslaught of digitalisation. I welcome any other thoughts and ideas you may have.
I welcome comments, thoughts and ideas as we move along in this journey to adapting analytics, systems and models to refine the hiring process!